Palisade, post or log – always a round thing.
The VKM round bar milling machine according to the Oswald design concept.
Innovation does not stop at the round bar milling machines. For example, our machines for cylindrical round milling of logs feature a whole range of innovations. Due to their modular design, each trade can thus select the exact type size and design that it specifically requires for woodworking.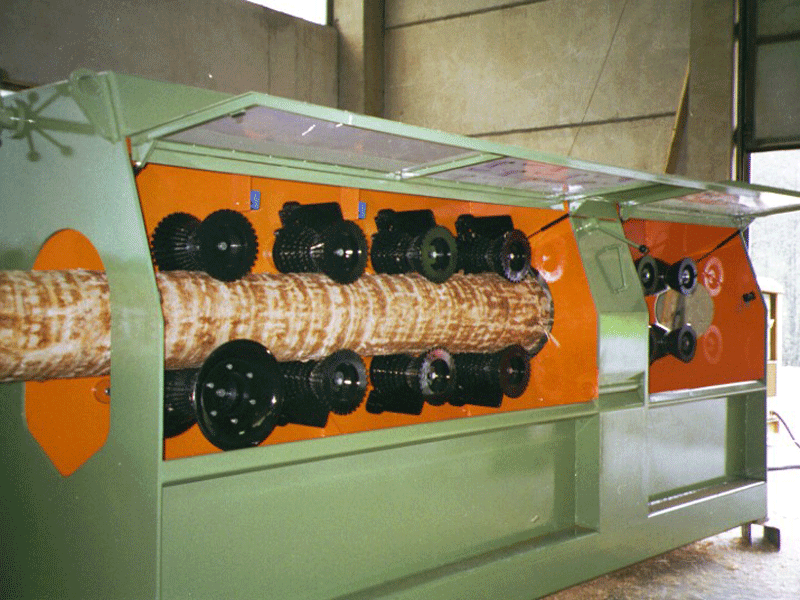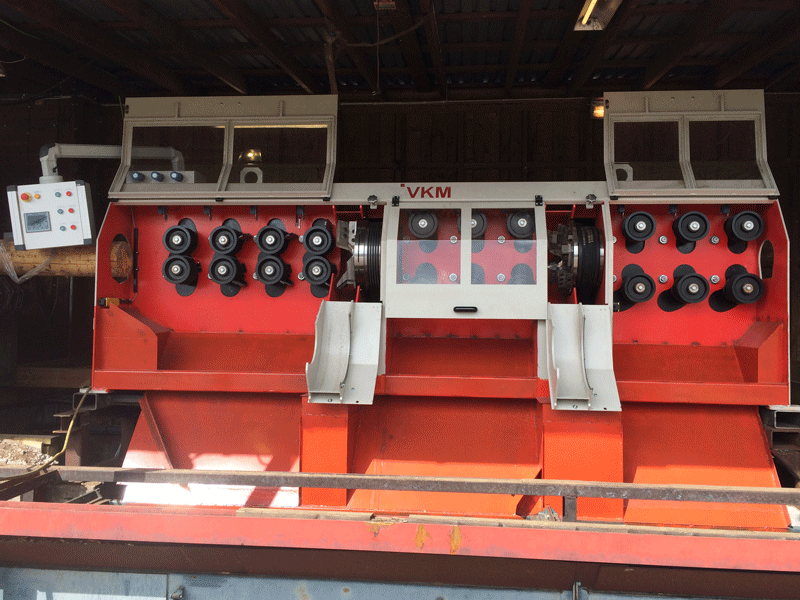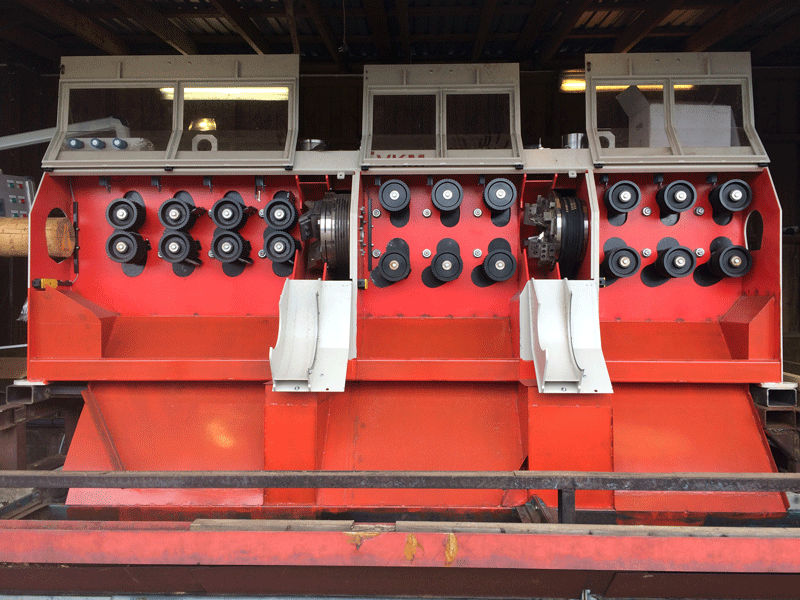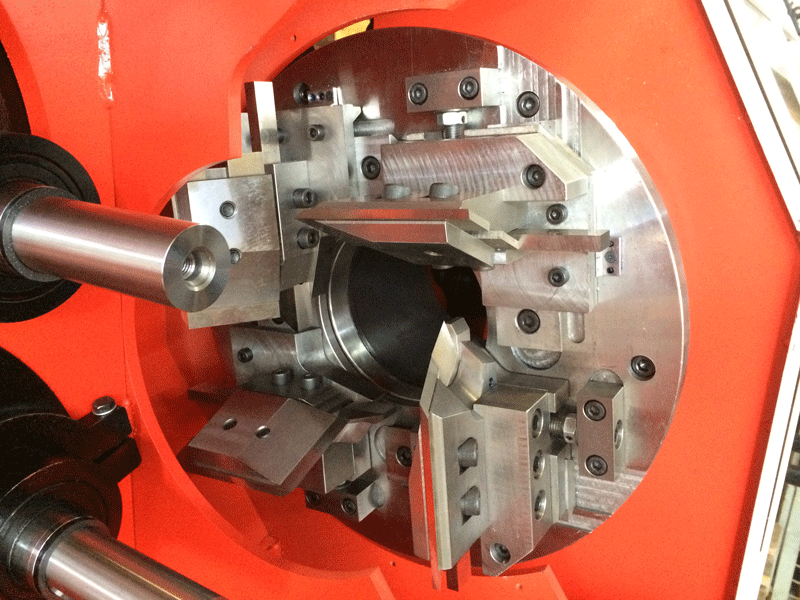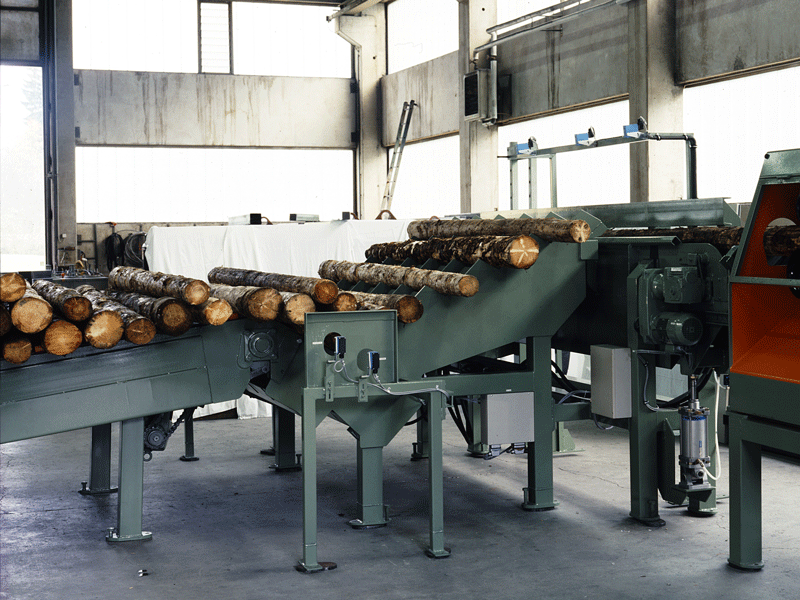 Millimeter-precise log processing for every tree trunk.

Technology
All roll pairs are controlled via a valve terminal for opening and closing – so there is no longer any mechanical diameter adjustment. This eliminates the need for unnecessary adjustments during changeover. If a raw log should ever turn out a little stronger – this is no longer a problem. By means of soft starters, the milling motors are started up gently before full power is developed. Alternatively – and for more difficult power grids – a frequency converter can also be offered for start-up.
With a production range between 30 and 400mm across the entire type series, these milling machines can meet any requirement, no matter how special.

Efficiency
Speed and productivity are self-determined: first and foremost by the model selection between single-head or double-head milling machine. For the perfect surface quality, the milling heads on VKM machines are operated at a higher speed. For this purpose, all components were modeled using finite element calculations, which reduces the number of parts – and thus the susceptibility to errors. The high speeds of the milling heads thus guarantee, above all, high cutting speeds.
Depending on the machine type, feed rates of up to 35 m/min can also be achieved. The advantages? More speed, more precision, more power.

Safety
The machine is easily operated via the central control of the control panel. Directly next to it are the attached pressure regulators for the individual roll sections. The feed rate can also be reduced at any time if required by the operation. All doors are also secured with an electric tumbler and can only be opened after the machine has been stopped. All this ensures maximum safety while maintaining maximum performance during operation.
Are you interested in a round bar milling machine