A top product in just a few steps
The pointing machine with manual feeding
Sometimes it can be quite simple: the mechanical pointing machine has been specially designed for fast and practical feeding under manual feeding. It is therefore perfect for producing small and medium quantities of fence elements, wooden posts and palisades. Ideal for flexible landscaping or hastily planned timber construction. It can process any type of milled and peeled wood. Even curved weakwood or logs with bark are no problem for sharp knives.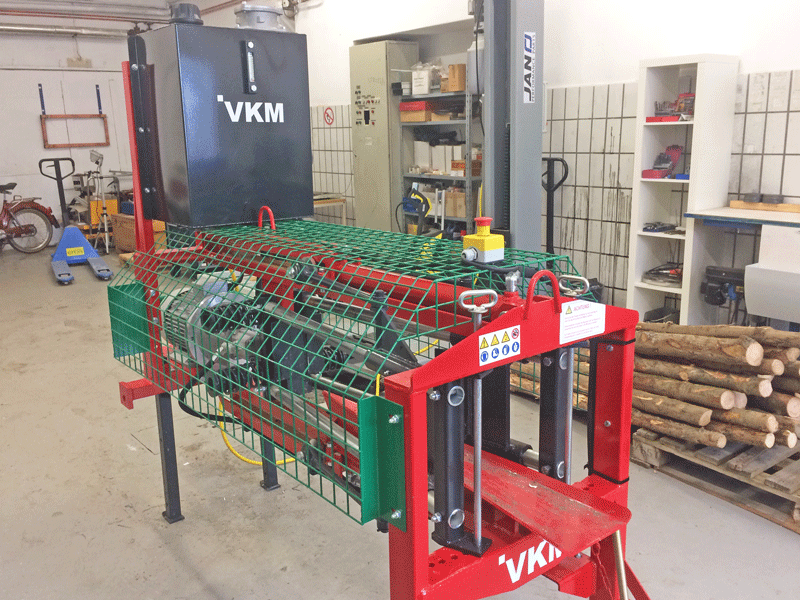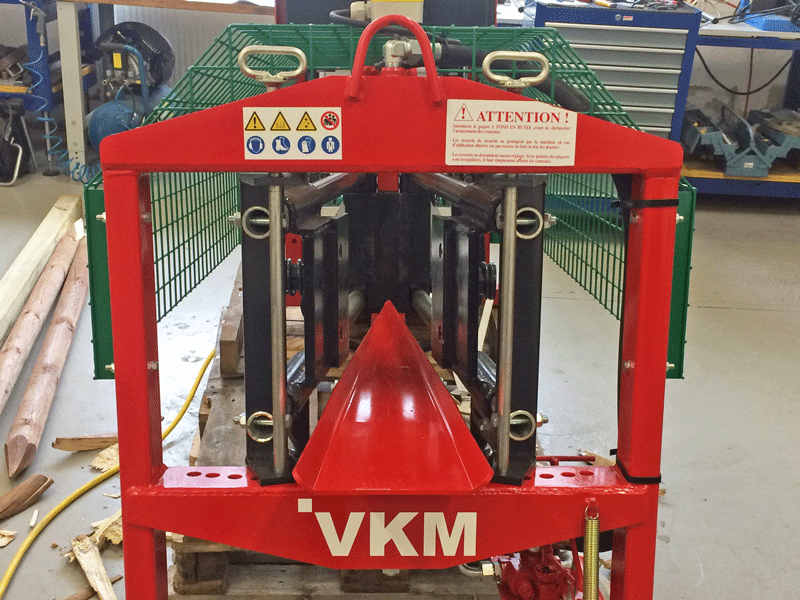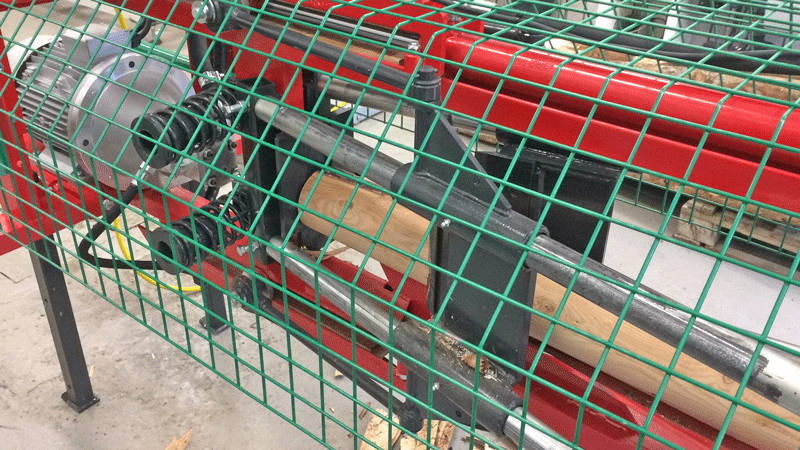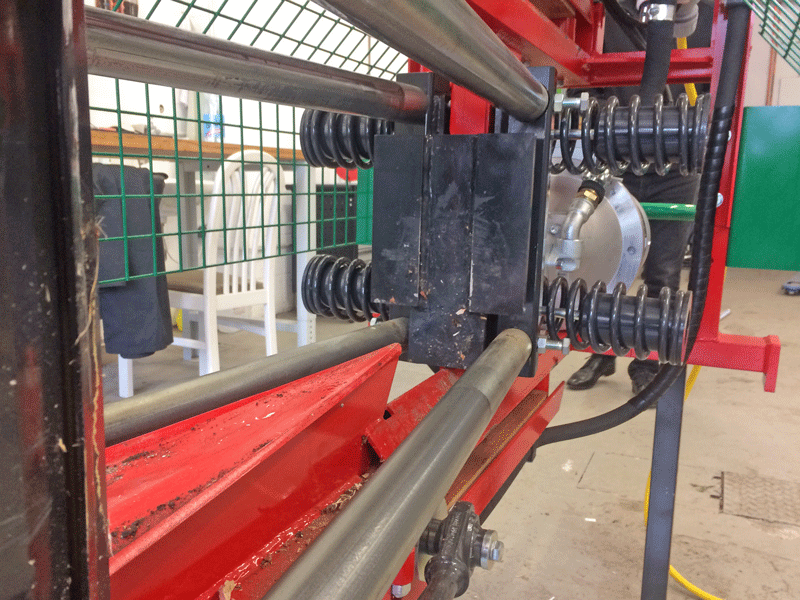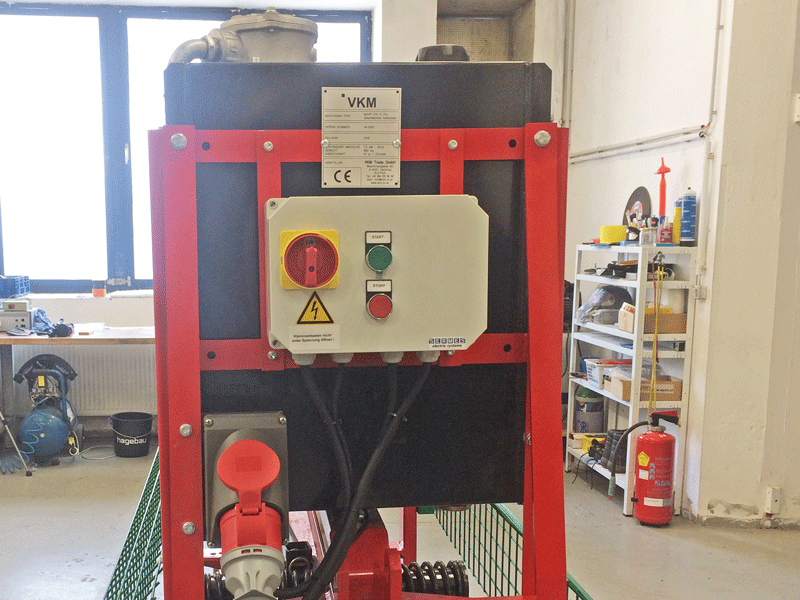 Grip. Flat surfacing. Rotate. Finished is the point.

Technology
Here, man and machine work "hand in hand" with each other: First, the log is pushed into the machine to the stop by physical force, and then the machine sharpening process is triggered from a safe distance.
Two knives are moved forward via a guide rod by means of a hydraulic cylinder and the wood is sharpened at the perfect angle.
As a drive type for the hydraulic pump, the machine is supplied either with a 7.5 kW electric motor or with a connection for a cardan shaft.

Efficiency
With a minimum wood length of 1.15 m and a maximum wood diameter of 270 mm / 350 mm (depending on the model), differently grown woods can be pointed into their desired shape.
This is because the hydraulic force of 10 tons allows the two blades to glide almost effortlessly through any weakwood.
With the depth-adjustable fence and 5 different sharpening angles to choose from, the right sharpening shape for any diameter is created with just a few adjustments.
All this, with an impressive capacity of 150 to 250 piles per hour.

Safety
Safety is a top priority, especially with manual feeding. Thus, the intelligently designed, encapsulated construction of the machine does not allow any unnecessary risk to arise. Splintering wood parts are deflected by the protective cage. An additional protective function is provided by the special operating mode – this ensures that the maximum distance between the skilled worker and the hydraulically moved knives is always maintained, even during operation.
Are you interested in a mechanical pointing machine?